Damien Germanier
A cook right in his boots
I have been in this wonderful profession for a few years now, thinking about our work and our responsibility as cooks. That I think about how to feed people and give them the most beautiful emotions possible. And that the future of our world challenges me. That's why my way of cooking has changed, becoming more ethical and responsible while continuing to want to delight you with the work of my brigade.
***
This is why the origin of the products must be as close as possible: they will be fresher, therefore tastier, without having emitted too much CO2 on the road or in the air. All the meat we work with is Swiss, prepared by passionate butchers. The game we serve comes from our valleys, thanks to a network of hunters who are close to us. Only the poultry sometimes comes from neighbouring France, or even from Scotland during the hunting season. The fish are harvested in Lake Geneva by our fisherman in Noville, or raised in responsible fisheries of the country. Vegetables and fruits, finally, we go and get them from the producers in season, or via our market gardener.
***
We work with these products in their entirety, from the leaf to the skin for the vegetables, and from the snout to the tail for the meat, of which we do not take only the noblest cuts. We follow the seasons, we favor short circuits, we respect the work of our producers so as not to waste their precious product. We also use a lot of ancestral and natural preservation techniques to offer fruits and vegetables all year long, with lacto-fermentation in jars, pickles, drying.
***
Vegetables deserve a lot of attention, as they are ethically and ecologically responsible. When I started in the business, they were just a garnish next to meat or fish. Today, I focus my cooking on vegetables, using one vegetable per dish, but in three, four or five different preparations. The meat or fish becomes an additional element, so much so that it is sometimes forgotten in some of my dishes.
***
Finally, my brigade and I offer you the true luxury of cooking. Not the snobbish products that we no longer cook, foie gras, caviar, lobster, for which there is hardly any need to do much. No, our luxury is our creativity, our originality, the enormous amount of work we put into sublimating simple but perfect products into a meal of emotions, wonder, explosion of tastes, and, I hope, of happiness for you.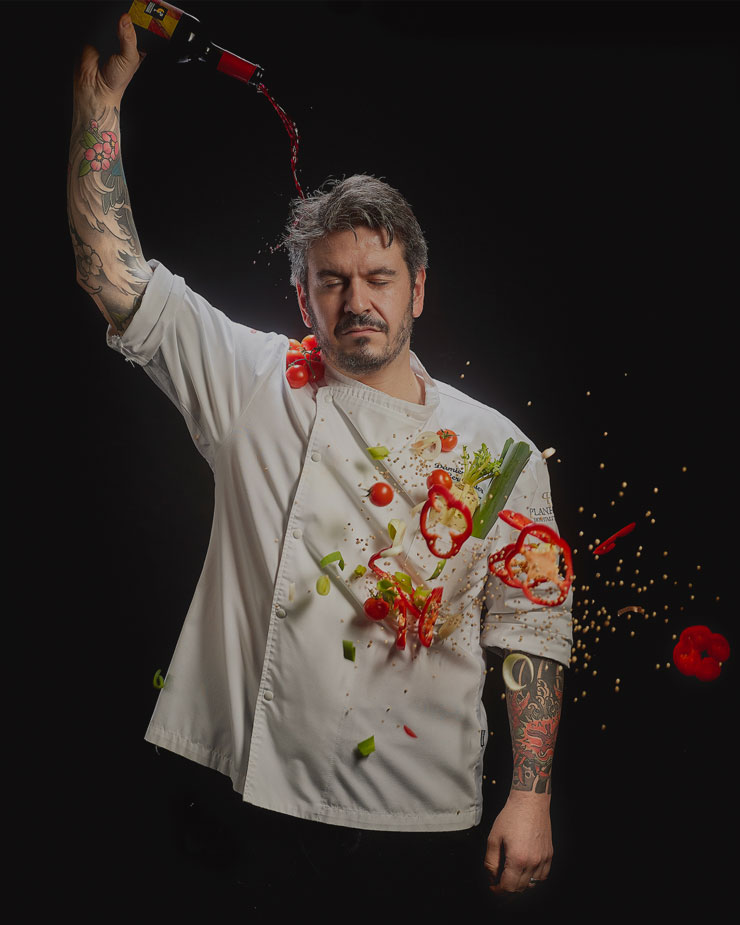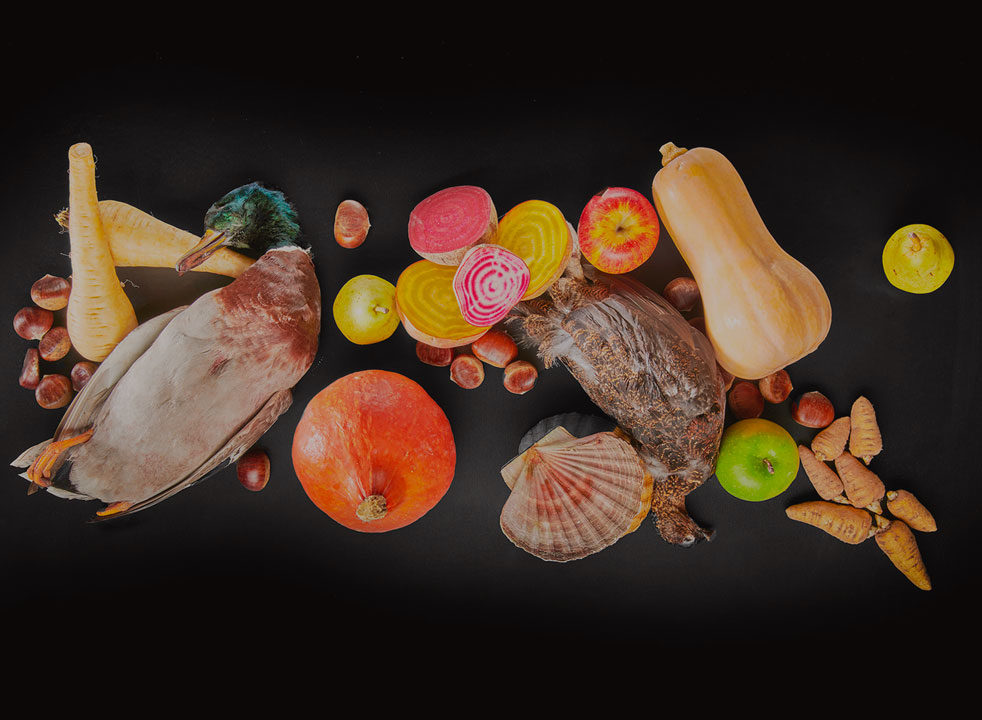 1 star in the Michelin Guide
Dare we say it: Damien Germanier's restaurant is without doubt one of the best in the Valais. On the one hand for his creativity and his ideas, on the other hand for the exceptional products he uses. Decide on the number of dishes, from 4 to 9, and let yourself be guided: you are not at the end of your surprises...
Gault & Millau 17/20
There is a surprising contrast in Damien Germanier. His stature and tattoos do not give away the gentleness and kindness of his character, nor his taste for very graphic and elegant dishes, which he offers in his modern and comfortable restaurant where the warm tones and modern furniture make you want to stay.
Information for your visit
Opening hours:
Restaurant open from Tuesday noon to Saturday evening. Closed on Sundays and Mondays(Exceptional openings: Easter Sunday and Mother's Day & period from 15 to 31 December (except 24-25))
Reservations:
For reservations: Click here or on the button "Reservation" in the menu
Tasting time:
We like our customers to take their time to enjoy our menus. If you are on a tight schedule, please let us know so that we can recommend a menu that fits your timing.
Last order at the restaurant: 13:00 at noon and 21:00 in the evening.
Pets:
Pets are welcome in our restaurant as long as they do not disturb other guests.
Parking space:
We have 10 private parking spaces available in front of the restaurant, no reservations can be made for these.
Cancellation policy:
You can cancel your reservation two days before your arrival without any charge. After this period we will charge a cancellation fee of CHF 125 per person. A gift voucher will be considered as used in case of non-compliance with the reservation.